Tama HC83BW Cymbalstativ med bom
Roadpro stativen har god stabilitet utan att vara alltför tunga vid transport. Cymbalstativen har steglös Quick-set tilter och den genialiska Quick-set Cymbalmate för flexibel och snabb montering.
Öppet köp i 14 dagar
Fri frakt över 1000 kr
Komplett serviceverkstad
Beskrivning

Mer information
Glide-Tie Grip Joint.
28,6 mm rördiameter vid basen.
Dubbelstagade ben.
Försvinnande bom/rakt stativ.
QC8-Quick set Cymbalmate.
Quick-set steglös Tilter för enkel justering.
Bomarm 45 mm lång.
Klassiska Roadpro stativen uppdateras 2015 med Glide-Tite Grip Joint av samma typ som Star Hardware. En konstruktion med skyddande nylonbussningar och metall mot metall låsning som håller rören i ett järngrepp. Även de dubbelstagade benens form är av samma typ som Star Hardware.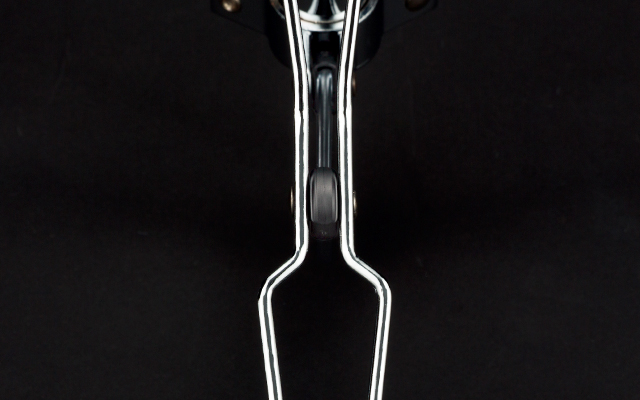 Nylon Washers
By inserting nylon washers into the leg stand joints we have improved durability and made the leg action much smoother!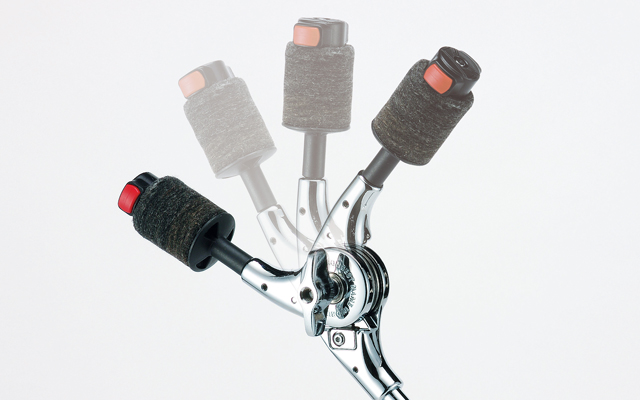 Quick-Set Tilter (US. PAT.NO.7385127)
TAMA's patented toothless Quick-Set Tilter marks another TAMA advancement in hardware. Relying on basic principles of physics, the Quick-Set Tilter holds its position using the friction of six smooth metal disc plates instead of traditional toothed gears, so you can adjust it to any desired angle. This mechanism also has a more durable structure than a conventional gear tilter.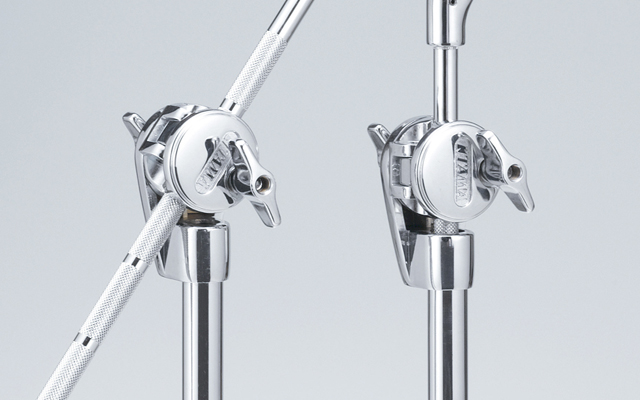 Boom/Straight Convertible Tilter
Don't let limited stage space cramp your style! If there's no room for a boom, simply convert the stand to a straight stand. The boom arm stores neatly in the upper tube.
Reversible Bottom (US. PAT.NO.6239343)
The cymbal bottom protects the cymbal's center hole from the tilter's shaft and threads. If part of the nylon sleeve wears out, you can continue to use the cymbal bottom by turning it upside down.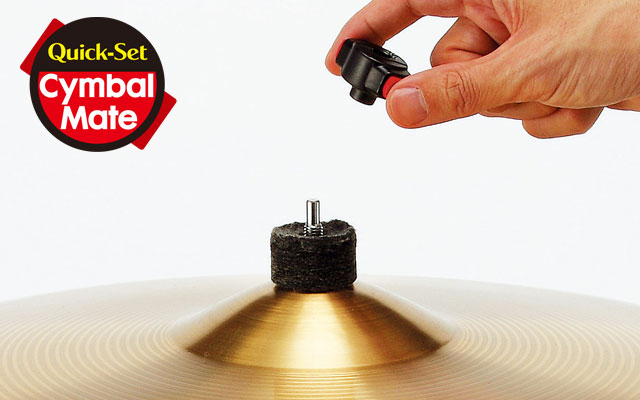 Quick-Set Cymbal Mate (US. PAT.No.7629526)
By simply gripping and pressing the two buttons on the both sides, users can attach and remove the Cymbal Mate with just one touch, making cymbals setup/breakdown a snap. Like our standard Cymbal Mate: fine adjustments to the cymbal's swinging motion can be made by rotating the unit.
Tillbehör